Web Site Design &
Development Service
Prohosterz – The Complete Software Solution Provider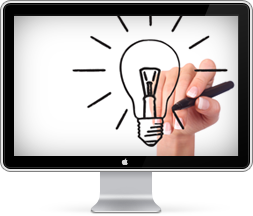 This is the era you get what you see and to get something nice, you got to see something nice. This is where graphics play there role. Its human to get attracted to anything that is pleasing to the eyes and visuals are something that attract the attention easily.
That is why it is extremely important for you to have wonderfully designed graphics for you website so that the customers not only get attracted but get a first class browsing experience.
Why to choose Prohosterz for
Professional Website Designing Service?
Professional website design, Affordable website design Service
Prohosterz has understood the importance of graphics and thus has extended the helping hand to all who are in need of a service that will redeem them from online blockages and get to the top through some innovative designs and creative solutions. Some of the benefits of hiring Web Designers from Prohosterz.
High Quality, Elegant and Aesthetic Web 2.0 Layouts.
Coding in HTML/CSS or XHTML/CSS with W3C Validation.
Top-notch Website Template Design
Fascinating Re-Design of existing Website
Print Media Design (Brochure, Poster and Flyer Design)
Logo Design with Corporate Identity Design
Integration of Javascript Library (Jquery, Mootools, Scriptaculous)
Web 2.0 Website Design
Our
Design Services
Our website designing process comprises of some systematic measures.
Creative Website Design
Ecommerce Website Design
Website Redesign
Web Usability & Analysis
PSD to HTML Conversion
Graphic Design
iPhone Interface Design
Logo Design
Banner Design
Newsletter Design
Broucher Design
Magazine Layout Design
Stationay Design
CD/DVD Cover Design
Icon Design
Hire
Dedicated Designer
Professional Web Designers
Your Needs + Our Skills = Success
Prohosterz allows you to hire Web Designers on full-time, part-time or hourly basis and manage them as your own extended team. With our service you can:
It `s the smartest way to get projects done. We guarantee it!